Analyse the
Infrastructure Pipeline
Our dynamic charts make it easy to get an up-to-date view of the Australia and New Zealand Infrastructure Pipeline. Pick one of the charts and filter by location, sector, status and procurement approach to explore the data behind the pipeline.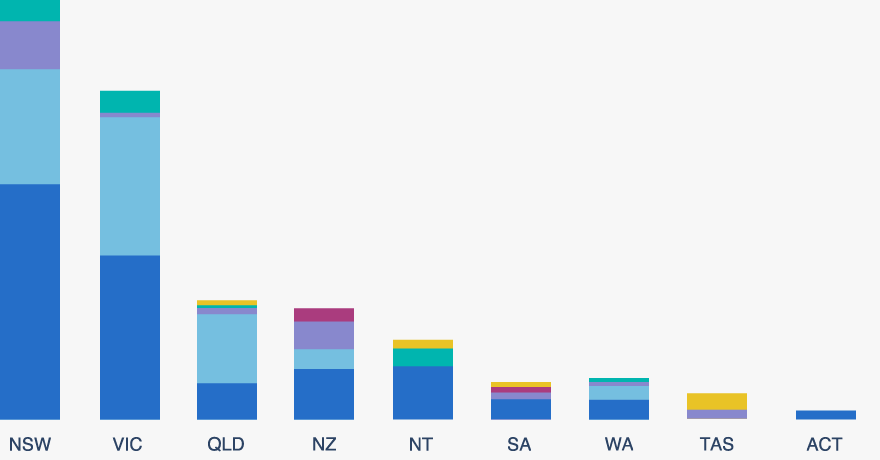 Popular searches
Energy in NSW
Rail in Victoria
Road in Queensland
Social Infrastructure
SIGN IN TO ANZIP AND SUBSCRIBE TO THE PIPELINE REPORT
Sign in to make the most of ANZIP. Subscribe to the Pipeline Report, Infrastructure Partnership's monthly analysis of Pipeline data and project movements, review past editions of the report and keep track of your Saved Projects.
Sign up
The Pipeline Report
Aug edition
Major contracts that reached close over the four years
Learn how to make the most of ANZIP
Welcome to the Australian and New Zealand Infrastructure Pipeline platform, a search tool for infrastructure projects. The Beta version offers new exciting features as well as improved popular features like Map view. Simply go to 'Search' in the menu bar to access the map.
See more tips